About Us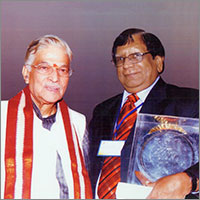 Incepted in the year 1993, Maxcare Marketing & Technical Services has kept on adding feathers of success and achievements to its hat. Mentor of the company, Mr. K. L. Arora, is a learned man with prior experience of more than 45 years in the field of Tubular Pasteurizer, Industrial Dairy Plant, Food Processing Plant, Pouch Filling & IBT Machine, Control Panel, Steam Generator, Dahi Processing & Packing System, Cold Storage System, Animal Feed Plant, Beverages and other allied industries.

Infrastructure
Our organization is backed with robust infrastructural base that assists us in providing top class machinery. We are equipped with all the resources required for transporting the machinery, offered by us. For our consultancy services, we have appointed the best consultants that will provide you beneficial solutions for your queries.

Quality Policy
Being an ISO 9001:2000 Certified Company, no question can be raised about the quality of the machinery offered by us. We are also associated with FAO of United nations. Apart from that, we also perform stringent quality tests on our products after procuring from reliable vendors and before delivering to the clients.

Clientele
With the vast experience of mentor, we have been applauded as one of the foremost Dairy Processing Machinery and Dairy Centrifugal Pumps Suppliers. Because of this, we have carved long list of clients in national as well as international markets. Our company has been exporting machines to Afghanistan (through FAO: UN), UAE, Nepal, Africa etc. We have also undertaken turnkey projects in these countries.